Multi-Dimensional Healing Sessions
Are You Experiencing Physical, Mental, Emotional or Energetic Changes & Don't Understand How Or Why?
… Or Are You A Healer / Lightworker / Coach And Ready To Expand Your Consciousness To The Next Dimension?
You Know You Want To Make Changes In Your Life – Are You Ready To Shift?
Every human on Earth has a Multi-Dimensional Mind just as we all have a physical brain. The key to expanding awareness to the 5D / 5th Dimension / New Earth timeline is to refocus our consciousness from our 3D brain into our Multi-Dimensional Mind, which embodies all dimensions / timelines / realities / lives / selves etc. There are many tools available to assist you in clearing and re-aligning the Energetic, Mental, Emotional and Physical Bodies (the energy, thought, emotion, beliefs, chakras, bodily systems): breath, meditation, journeys, yoga and movement, and so much more. Tracy goes beyond, using higher frequency tools to assist in shifting focal awareness, necessary to expand human 3D vibration and frequency in order to go Multi-Dimensional.
In a Multi-Dimensional Session Tracy uses your unique Energy Signature to connect with your Soul, who guides us both through your healing, re-integrating and upleveling. Higher Versions of Self, Guides, Angels, Archangels, Galactic Brethren and other Divine Beings often contribute to the insight, revelations and healing. Reconnecting with your own Multi-Dimensional Awareness and the Unity Consciousness is often a catalyst for transformation across all facets of your life. Therefore you can reach a state of inner calm and knowing, embody a higher frequency, remember your own Multi-Dimensional wisdom, to more easily walk your path of more joy, love, abundance, etc in every area of your life!
In a Multi-Dimensional Session with Tracy you will experience: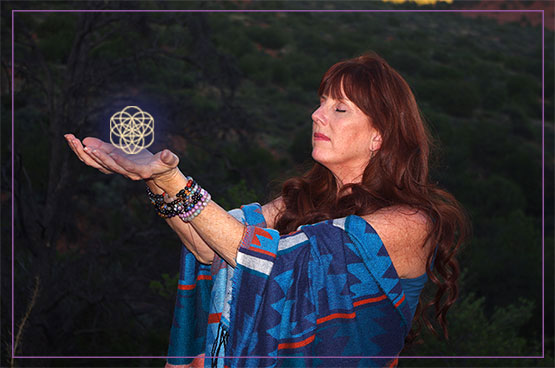 Chakra Clearing, Healing & Re-Aligning through hands above healing (Reiki, Archangelic Healing & much more)
Clearing of patterns, programs, conditioning & blocks within the Physical, Emotional & Mental Bodies
DNA Re-Alignment & Re-Integration on a Light Body Level (re-calibration of your entire energy field)
Soul Spark Retrieval to re-integrate your other soul aspect's lives, experiences and more (similar to a past life regression)
Soul Coaching (life coaching from your Soul) with homework that will expand your awareness and uplevel your consciousness
Zero Point, Soul Spark, Multi-Dimensionality teachings and more
Light Code Downloads to assist you in continuing your journey post session
An honest, open dialogue between you and your Soul so you can fully understand and implement all shifts occurring during the session and beyond
I Invite You To Discover Your Soul Self With A Multi-Dimensional Healing Session … And Start Living In Your Highest Possible Vibration!
Sessions are $199 / 60 minutes via Phone within the US and via WhatsApp Internationally, paid by PayPal.
If you prefer Venmo or Zelle please pay there using my name at gmail then I'll send out a booking link to my calendar.
To book a session please use the Booking Payment links on the Sessions page as I do require payment prior to booking a time slot. If you'd like to check availability before payment please use this contact form and I'll reply with availability. Unfortunately I am unable to reply to personal questions.
For media contact – events, podcasts, summits – please request via this form. Thanks and looking forward to connecting with you!
(re)Ascension Blog
Tips And Tools For Your Awakening & Upleveling