Are You Ready To Return To Your True Soul Self?
We are Multi-Dimensional Beings that have descended through Frequencies, Realities, Timelines, to have this Earth Experience.
Are you simply curious or really ready to reclaim your highest self within this life?
Are you ready to (re)Ascend?
Personal 1:1 Sessions
Re-Align & Recalibrate In All Your Bodies & Chakras!
Courses & Meditations
Uplevel Your Intuition & Abilities, Return to Oneness!
Sedona Vortex Journey
Experience True Healing at the Medicine Wheel!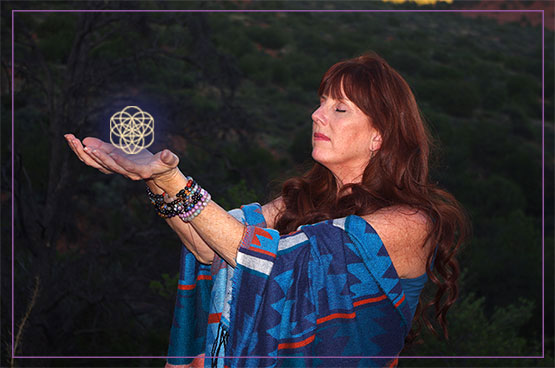 Welcome! I'm Tracy
Multi-Dimensional Healer & Intuitive Soul Coach
I am also a psychic Life Coach and Divine Channel, connecting into the Akashic Field. Over the past 19 years I have worked with thousands of clients around the world to release trauma, patterns & programming, re-align chakras & bodies and teach the tools to uplevel their frequency into a new, desired reality.
"Thank you again for SUCH a tremendous experience and connection beautiful Heart!! I feel 10 pounds lighter and so much more myself - it's like the multidimensional version of How Stella Got Her Groove Back!! Appreciating and honoring you so much!"
"We did an amazing Vortex Journey here that was hosted by the one and only Tracy Kumbera, who is a highly talented multidimensional channel, teacher and intuitive. I highly recommend a personal session with her BTW, especially if you want to meet your spirit guides and galactic team."
"Thanks for talking to me today, I've been pretty deep in thought about the things you said….all day! I appreciate the time and care you took to explain things to me. A lot of those things were issues that I was aware of somewhere in my mind (many of which I had buried far back in my mind), and it was great to verbalize, organize, and clarify them. Some issues that came up were new to me, but they do resonate on some level or provide explanations for things, which also provides clarity and direction."
"You unlocked some doors tonight and freely gave me access to the keys to my inner kingdom that weren't clearly accessible before. THANK YOU very much!!! For that, I am eternally grateful…….What a hoot!! I hung up having a renewed and expanded sense of bouncy,light and clarity for seeing what is and what can and shall be, when I so choose."
Anne K., Orange County CA
"I wanted to thank you again so very much for the sensational reading tonight! I can assure you that what I gained from it far exceeded my expectations. And I'm stunned at what you saw about my love partner – both in terms of us having known each before (and what a heart-wrenching story you shared) and in terms of how long we may have been waiting to find each other. I found the reading to be motivating, encouraging, insightful and so very in-line with so much of my thinking. It definitely resonated with me!"
To book a session please use the Booking Payment links on the Sessions page as I do require payment prior to booking a time slot. If you'd like to check availability before payment please use this contact form and I'll reply with availability. Unfortunately I am unable to reply to personal questions.
For media contact – events, podcasts, summits – please request via this form. Thanks and looking forward to connecting with you!
(re)Ascension Blog
Tips And Tools For Your Awakening & Upleveling